Podcast: Play in new window | Download
Subscribe: Google Podcasts | More
These are the 8 vital steps that you must do NOW to protect yourself against social engineer hackers
UPDATE ALL SOFTWARE – First of all, update the software on ALL of your devices including your phones, kindle, pads, and computers. Updates contain the latest in security patches which are required for security software to work properly. Once done, automate any updates to ensure that these devices always have the latest updates.
DOWNLOAD A PASSWORD MANAGER that will keep your passwords and other information in an encrypted vault.  A password manager will enable you to logon to your websites securely and easily. Most enable you to use 2 factor authentication which is the process of logging into an account using first a password, and then some other process of authentication such as a security question, an email, text message or code generated from software.  A password manager will also be able to generate secure encrypted passwords. You will want to have your password manager on all of your smartphones, pads and computers where you'll be logging into apps, websites and services on the internet.
CLICK HERE to view the top rated Password managers
SECURE YOUR EMAIL. I recommend gmail, because of it's secure 2 factor authentication. Change your password to a generated encrypted password using your password manager. You can even create a new gmail account that is only used for notifications so you'll know that it hasn't been compromised.
CHANGE ALL OF YOUR PASSWORDS to encrypted ones generated by your trusty password manager. Make the passwords as long as the account will allow. That's your first line of defense.
SET UP NOTIFICATIONS on all of your accounts and services to secure email, or text message.
CHANGE ALL OF YOUR SECURITY ANSWERS.  Security questions are often the means that these social engineers obtain access to your accounts. They first take over your email, than they try to login to your accounts and then they hack the accounts by answering your security questions from the information they gleaned from you via public records or information shared on your social media. The very best way to change your security answers is by providing the answer as an encrypted generated password via your trusted password manager.
SECURE ALL OF YOUR DEVICES with logins and encrypted passwords. Utilize the fingerprint log-in on your iPhone if it has it.
SECURE ALL OF YOUR SOCIAL MEDIA SERVICES. Facebook is often used by hackers to access your information. Go to facebook and update all of your security information. Be sure remove ALL logins by other apps. These are all potential holes for hackers. Set up these accounts using your secure email address and a encrypted generated password. Be sure to also change your FB password to a secure, encrypted generated password from your password manager.
Heads up on Instagram. It doesn't have 2 – factor authentication and is a very susceptible to being hacked.
Also be sure to check that your twitter account has the proper email and phone numbers for verification.
Safe computing tips
Make sure that you have good up-to-date anti-virus AND anti-malware programs on your computers. Many of them will remove questionable scripts and links from suspicious emails before you can click on them.
CLICK HERE for a review and links of the best antivirus software.
CLICK HERE for a review and links of the best malware software.
Do not click on any link or image in an email or website that you are not 100% sure of.
Use search engines to find links…avoid those provided by other people on web sites or emails.
Refrain from sharing personal information on social media.
If you are hacked act quickly. Seek help as soon as fraud is detected – The more immediate a financial institution, credit card issuer, wireless carrier or other service provider is notified that fraud has occurred on an account, the sooner these organizations can act to limit the damage. Early notification can also help limit the liability of a victim in some cases, as well as allow more time for law enforcement to catch the bastards.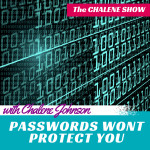 How to Subscribe and leave a review for The Essential Boomer podcast
I really appreciate your interest and support. Subscribing and leaving a review for my podcast is by far the best way to get it seen by more people. CLICK HERE to subscribe and/or to leave a review to THE ESSENTIAL BOOMER podcast on iTunes.
Thank you so much!
Jim Jensen